I bought this as a Christmas/ B-day present to myself. As much as I enjoy playing I like fixing, customizing and modding. So I sniped a MIM Fender (never mind the Squire Series) for a Jake E. Lee inspired project. It's in great condition looks as if it was never played, with little damage.
The required before pic... GTWGITS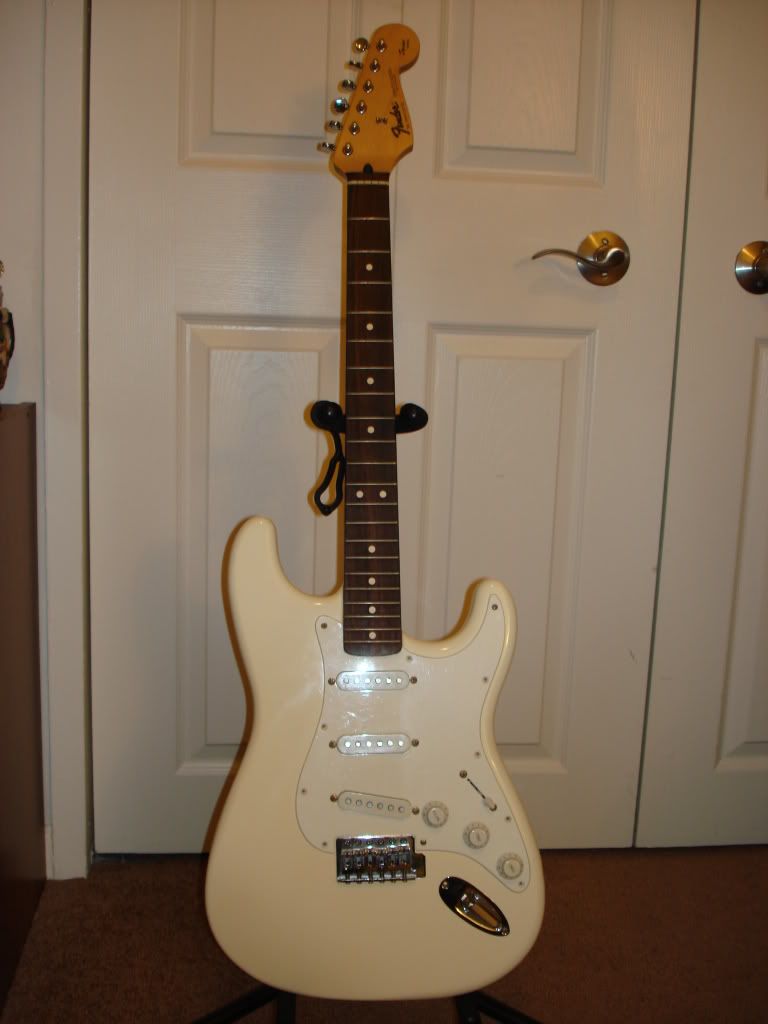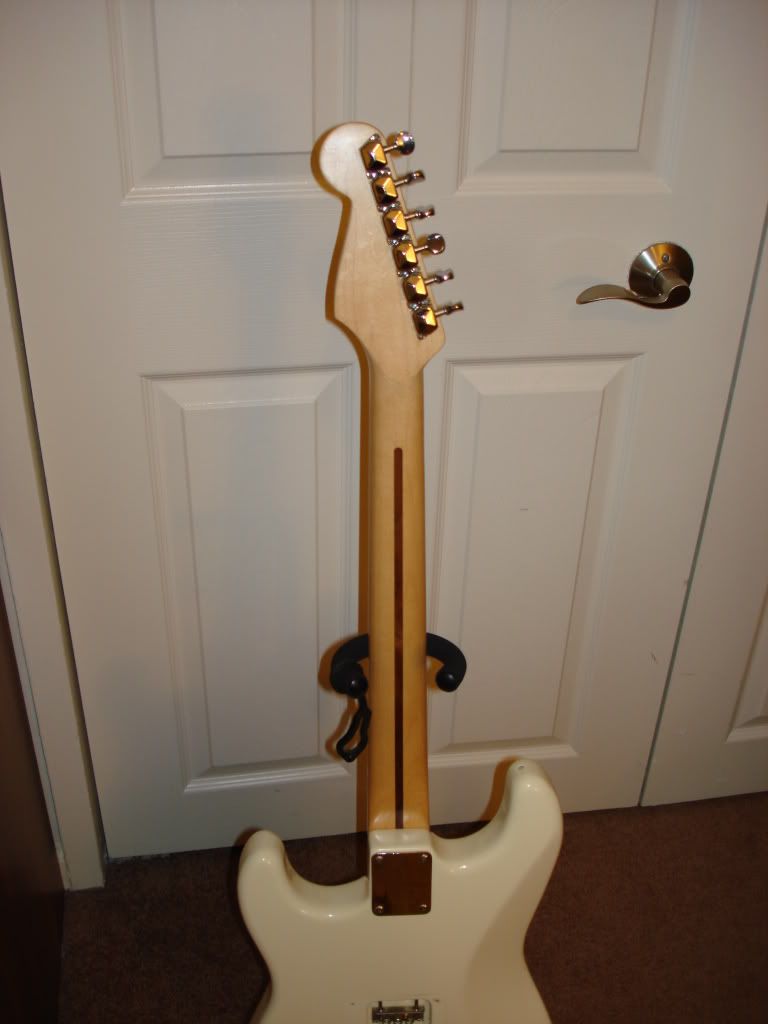 umbucker
FB before fret polish, cleaning & conditioning
After, cleaned up nicely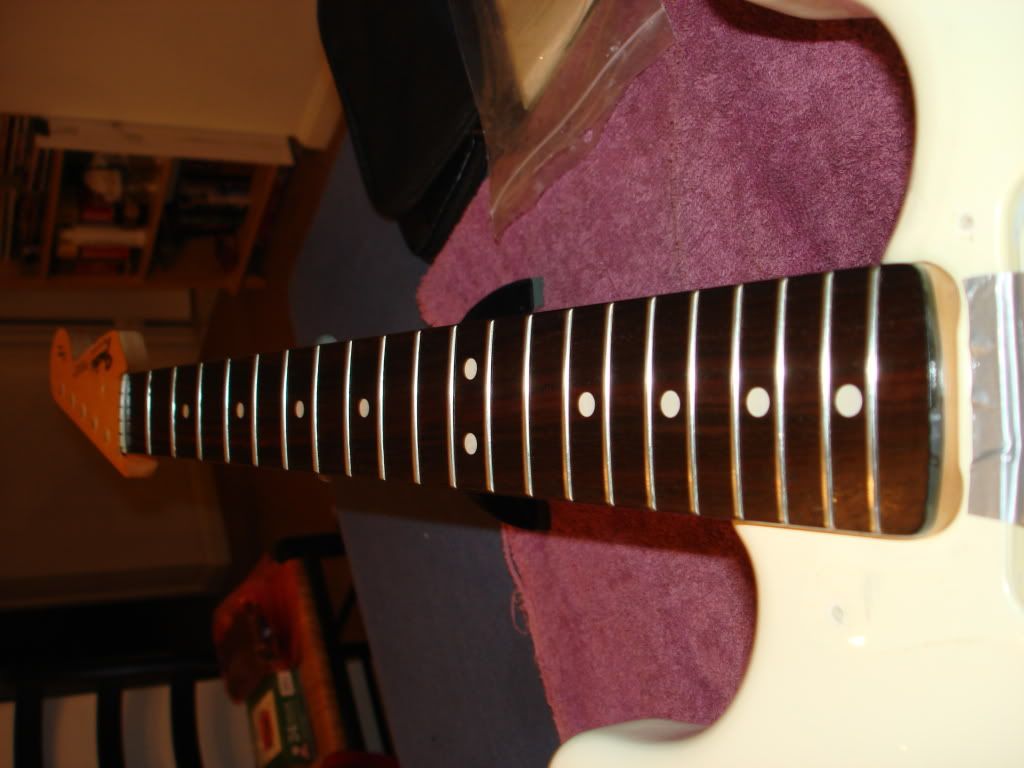 Tuners had to go, so I installed old Jackson tuners I had after gluing in dowels where the old tuner screw holes & enlarging the peg head holes.
Tuners installed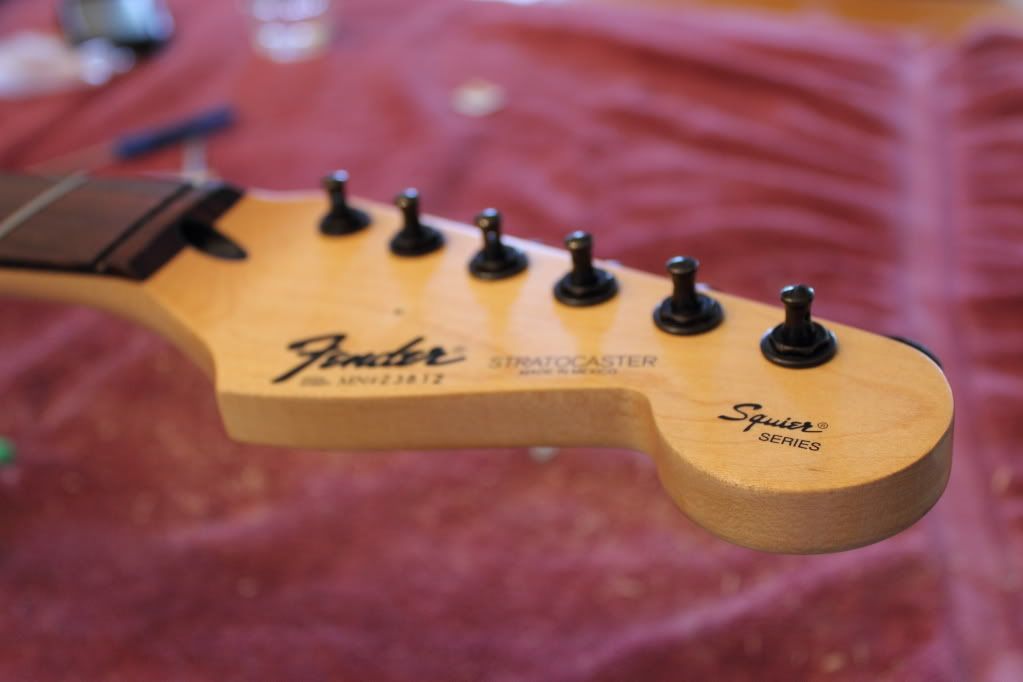 I'm still buying parts to piece it together. I went with a black output jack and used some old strap buttons I had. I'm still deciding if I will mod for the slanted single.