I just scored a San Dimas reissue with the KOA body. This would be the SD 1 run when I look at the 1995 catalogue. A real player, very smooth! The guitar is in good condition, but the previous owner changed some of the original gold hardware. The original nut and some other parts are present, however the OFR bridge is chrome.
I would like to restore it completely to the original specs. This guitar is worth it
There are several Floyd versions out there. Can someone point me to the right bridge (in gold) to order?
Any tips for the maintenance of the body (oil or polish stuff?), or do you just leave it like it is?
Here are some crappy pics...
[IMG]]
[IMG]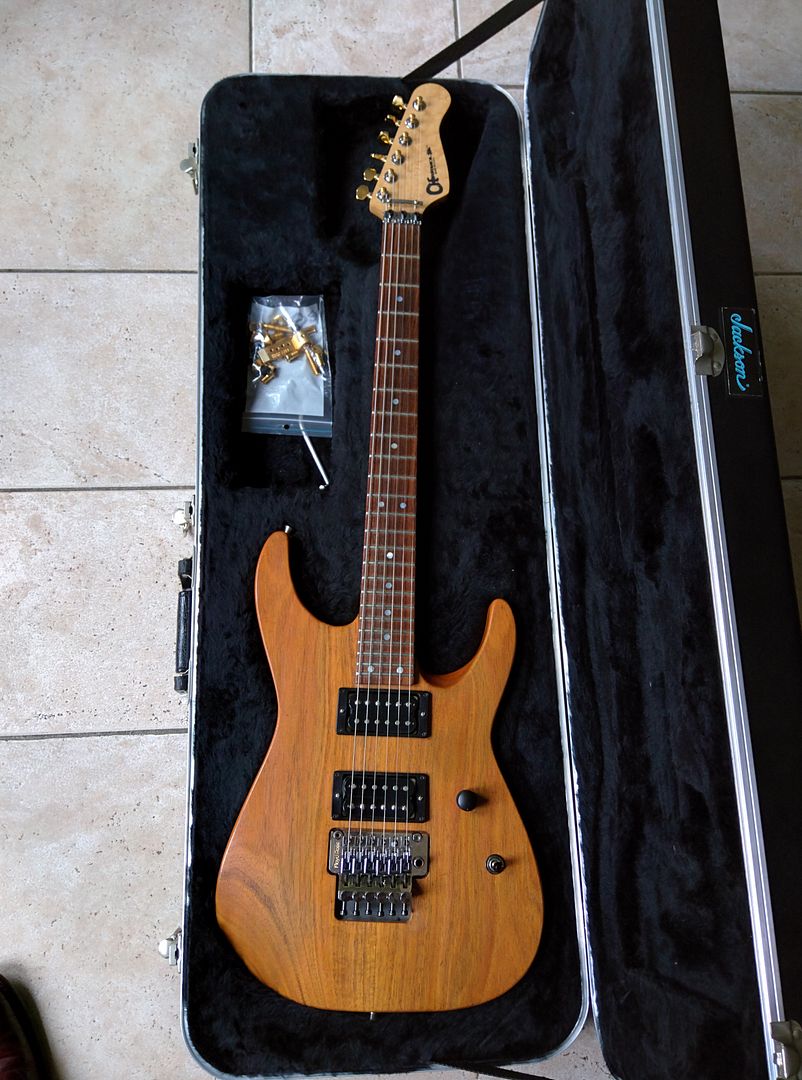 [/IMG]
[IMG]
[/IMG]